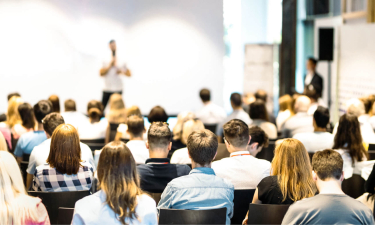 The objective of this seminar is to set out the various back-office operations in a central bank and analyse the processing chain and the related risks.
Dates: 21–24 November 2023
Apply before: 21 September 2023
Language: English and French with simultaneous interpretation 
Location: Paris
Contact: Stéphane GOURDET
E-mail: backoffice@banque-france.fr
Content
This seminar will cover the following topics:
Organization and governance of the Markets function
Overview of recent trends in foreign reserve management
Definition of back-office operations and scope of application
Processing chain for:

Foreign exchange operations
Euro-denominated and FX-denominated portfolio management
Customers' operations and back-to-back transactions on the market
Custody of financial instruments,

Accounting of market and securities transactions,
IT-related issues (cyber-risk, resilience/ business continuity) and static data
Operational risk management and compliance requirements for these activities.
Participants
This seminar is intended for central bank managers in charge of back-office operations (money market, foreign exchange market, securities transactions).